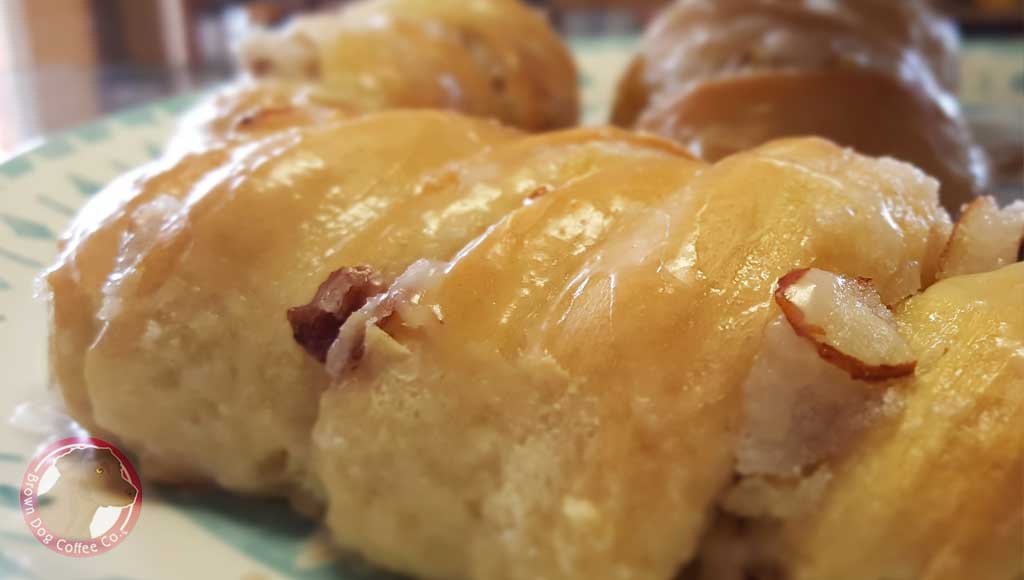 Catering Menu
Size
Lead Time
Cost
Brewed Coffee
up to 10 gallons
5 hours
Airpot
about 10/8oz cups
½ gallon
$10
Carafe
about 20/8oz cups
1 gallon
$14
Condiments
a package of 1 sleeve 8oz cups,1 quart ½ & ½ ,2 cups sugar, and stir sticks
$10
Baked Goods
24 hours
Muffins & Scones
12 minimum
$1.75 each
Cakes and Bars
Coffee cake, carrot cake, blueberry oat bar, peachy
crunch cake
1 pan(15 pieces)
$25
Brownies and Blondies
Better than Mom used to make!
1 pan
(15-18 pieces)
$25
Deluxe Brownies
May include fruit, nuts, chocolate chips,
peanut butter, coconut, etc.
1 pan
(15-18 pieces)
$30
Rolls
Sweet and sticky homemade pastries.
10 minimum
$20
Cookies
A variety of delicious cookies made from scratch. See Baked Goods menu for details.
12 minimum
$1.50 each
Quiches
Spinach-swiss, Lorraine, Mediterranean, Aztec, Southwestern
1 pan
$18
Soups & Salads
24 hours
Bowl of Salad
Green Salad with choice of Ranch , Italian, or Basil Pesto salad dressing. $2.75 per each additional serving
8 servings
$26
Loaf of Bread
Includes 6 butters
20-25 servings
$3.25
Pot of Soup
A variety of tasty homemade soups and stews. See
lunch menu for details.
20-25 servings
$60
Sandwiches
24 hours
4" sandwiches w/ chips
Tuna Salad, Chicken Salad, Veggie, or Turkey. Each sandwich comes with lettuce and sprouts (tomato and cheese is $.50 extra)
1 person
$5.75 each
Large bag of tortilla chips
$10
Drinks
All cooler drinks are purchased at our menu price
Lemonade and Iced Tea
Tea is brewed fresh using premium Republic of Tea
1 gallon
$10
Cafe Eats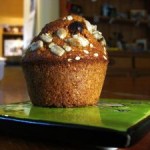 We do all of our own baking right here at the café. We offer homemade scones, muffins, cinnamon rolls, coffee cake, brownies, cookies, almond twists and homemade gluten-free items. We use only fresh, wholesome ingredients & bake every morning. See our new Fall Offerings!
We have homemade breakfast burritos & quiches, (vegetarian and meat) healthy smoothies, and granola & yogurt.
Our lunch menu includes vegetarian soups made from scratch, sandwiches, salads and quiches. Our veggie sandwich made with our homemade vegan hummus is a favorite! We use locally grown herbs and veggies whenever possible.
Cafe Drinks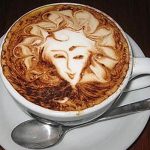 Fresh-brewed coffees, stellar espresso drinks, shakes, and smoothies galore! Our coffee is our pride and joy. Come experience the art, creativity, and sip the perfection. There's nothing like the smell of fresh ground coffee. Sample our favorite roasts and make sure to pick up a pound of beans to take home with you.